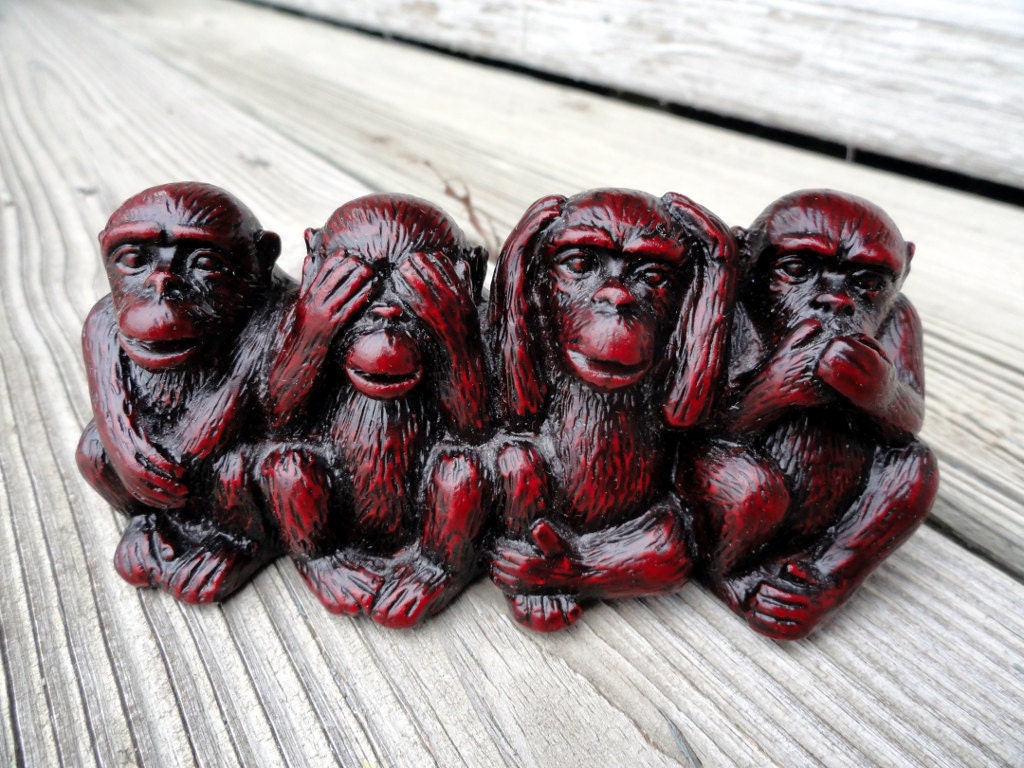 Four wise monkey
Mizaru - See no evil...
Kikazaru - Hear no evil...
Iwazaru - Speak no evil...
Shizaru - Do no evil...
Note: Okay, there are obvious shortcommings to such a system, but this perhaps works as part of a sub-strategy. If something or somebody causes you to hear, see, speak, or do evil (
ambiguous, but perhaps that could be in terms of waisting your money or time, or doing dangerous things for your personal wellbeing, or perhaps they've just outright performed an evil act of some sort
) then perhaps it's time to strike back with a few monkey punches to the kisser or perhaps start carpet bombing the responsible country or whatever to fairly fight back.